Youth Page
Youth Page

Mayor's Book Club 2017: For ages 4 to 7. Read a book a month, with Mayor Northrup! Get the list of 12 books at the library or download them from our website. After the child reads (or is read) each book, stop byand get that title stamped. Read all 12 of the books and finish the form by December 31, 2017 and receive a book and special coupon. Download the reading log HERE.

Kids eBooks:
Kids eBook K-8 Collection


Fiction and nonfiction books you can read online - for school and for fun. Search for what you want. Picture books, homework topics, languages, learning... all as pdf files.
Accelerated Reader Quizzes:
Searching for books with a corresponding Renaissance Accelerated Reader 360® quiz is easy with Accelerated Reader BookFinder®.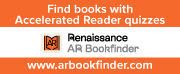 Storytime Friends:
Placeholder for video content
Kids Information:
We have some great programs for kids. Here are a few:
Wee Wigglers

is a story time for children ages 18 months to 3 1/2 years old accompanied by an adult lap. This is a 45 session with stories, fingerplays, crafts, and lots of participation for both parents and children. This class is offered 3 times a year. Please call the library for more information.

Story Time

is a 45 minute session for children ages 3 1/2 to 6 years old. We tell stories, sing, and do fingerplays. The children do a craft the last ten minutes with the help of their parents. This class is offered 4 times a year. Please call the library for more information.

1000 Books Before Kindergarten:

This is a great reading program. Stop by the library for your 1,000 Books Before Kindergarten journal, and your starting information. As you finish each set of 250 books, you will receive a prize and once all 1,000 have been read, your child's name will be "drawn" on our Rainbow Wall. Check out the program information (1000Books).
We also have various other children's programs during the year and a welcoming children's area where children can play, have computer time, and read.
Also, Check out these titles by skill level
Teen Information
2015 Best Fiction for Young Adults
The 2015 list reflects the results of dedicated reading of hundreds of YA novels to formulate its final list. It is also a reflection of both the splendid diversity of literature for young adults and the wide-ranging interests of teen readers," said Michael Cart, Chair of the BFYA Committee. "The titles range from a novel in verse about identical twin brothers who are gifted basketball players to an imaginative novel about a boy who is revived five years after his head was cryogenically frozen."
.

Check out these great links to fun stuff to do!
Book Reviews:
Homework Helpsites & Teen Writing Center
Check out the 2015 Caldecott and Newberry Medal award winning books!
"The Crossover," written by Kwame Alexander, is the 2015 Newbery Medal winner.

"The Adventures of Beekle: The Unimaginary Friend," illustrated by Dan Santat, is the 2015 Caldecott Medal winner. The book was written by Dan Santat.

Hear a synopis of the books: http://www.wbaltv.com/news/book-recommendations/31161456
See the rest of the winners here: http://www.ilovelibraries.org/booklovers/2015-youth-media-award-winners